We would love to invite you to our upcoming Halloween 2.0 at Basement on the 15th October.
We're hosting a real life scary movie for y'all. There will be prizes for best dressed, ultimate scream queen, and best spooky ass shake. So we expect to see your fanciest costumes and wackiest alter egos at the venue. 
We are ready to entertain with the best tunes sponsored by soundboks, with the best DJ's to haunt basement's house. 
We're so excited and look forward to seeing you rise from the dead to party all night long
Stay tuned for the sick line-up…
PRACTICAL INFORMATION:
* Date: October 15th 2022
* Location: Enghavevej 42, 1674 kbh
* Time: 22:00 – 5:00
* Entry Fee: 100DKK
* At The Door: 120 DKK
STAY ALTÉ:
We welcome all sexualities, all ethnicities, all genders. We welcome good vibes and respect for all people, body, mind and soul.
The King of Amapiano @djmaphorisa is representing all the way from South Africa.
Supporting Dj's
Venue @pumpehuset 1 July 23:00-5:00.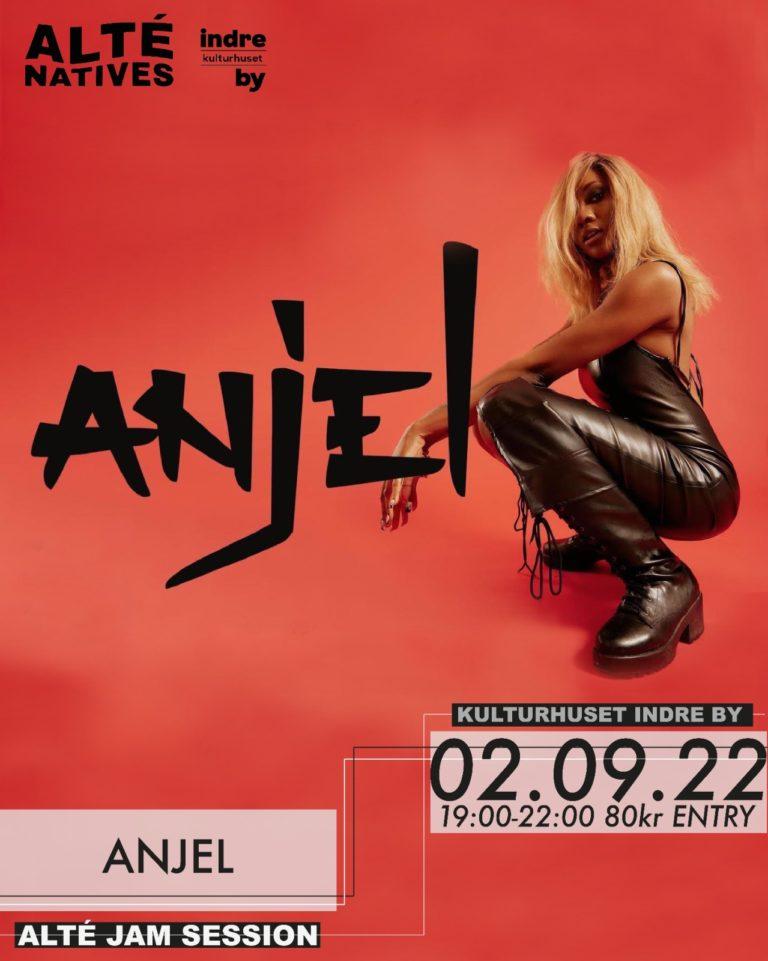 Jam sessions is back again with a Nigerian rock star @anjelcph on the 2nd of September

Nigerian-born multi-artist and wild child @anjelcph will present her brand new anthemic pop-punk project, created in collaboration with guitarist and sound engineer Jonas Haagensen of metal band APHYXION. Its WILLOW meets Aretha Franklin meets Machine Gun Kelly, because music knows no bounds – her sources of inspiration are unmistakable but ANJEL stands out by applying her soulful sound to the energetic pop-punk genre.
ANJEL produces her own songs and is a former lead singer of the band South Haven, which has amassed more than 2 million streams to date.

Come and join us between 19 and 22 at @kutlturhusindreby  where we can jam together "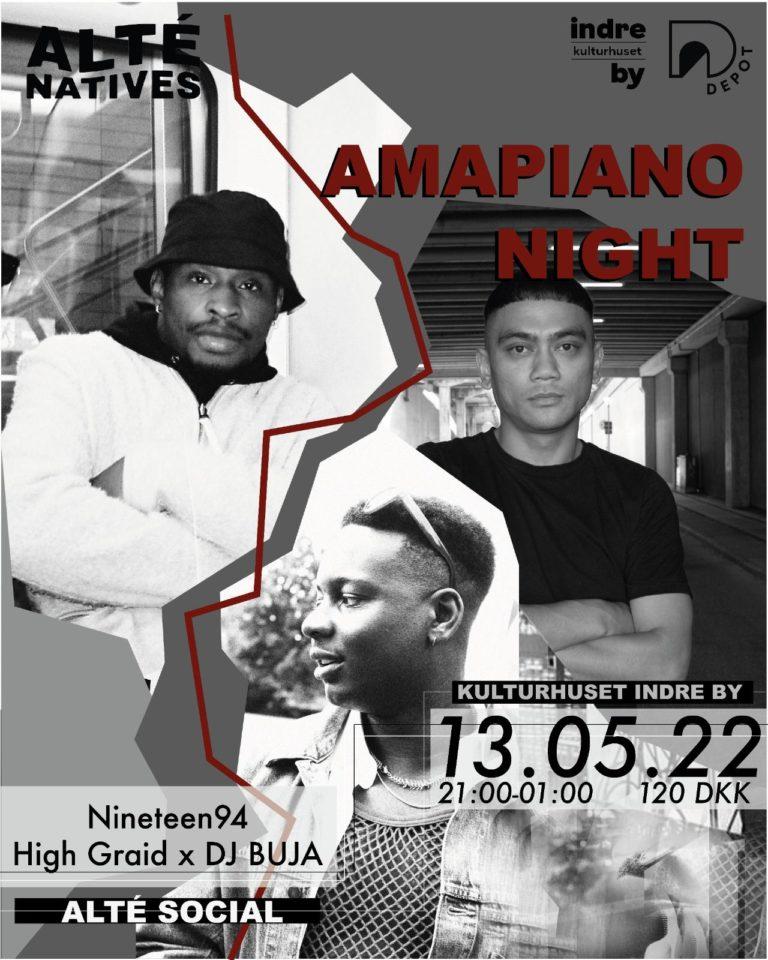 The first Alté Social of the year is fast approaching where Amapiano energy will be the theme of the evening ⚡️⚡️
BUJA (@bujagot beats) will warm up the dancefloor with some Amapiano edits 🔌
Nineteen94 (@jessper_ss) follows with the sounds of Afrobeats, Grime, and Amapiano 💥
High Graid (@highgraid) shuts it down with the Amapiano energy 😈
Depot (@depot.cph) are on the assignment with drinks and snacks 🥂
Kulturhuset Indre By (@kulturhusindreby) is where you will find us 📍
Friday 13th May 21:00-01:00 🗓
Alté in the park was a free non-profit music event created In partnership with Sundby Områdefornyelsen, with the ambition to develop open, cultural, and inclusive communities that engage people in collaborations through music, art, food, and active participation in the local Sundby and Amager area. This event was hosted on 4th September 2021 at Englandsparken/ Sundbyvester Park.